Pastor Matthew Ashimolowo
Pastor Matthew Ashimolowo has been the Senior Pastor of KICC since 1992. He has a dynamic gifting to combine his calling as a Pastor and teacher, with the roles of mentor, businessman and spiritual father.
During more than 30 years in the ministry, Pastor Matthew has given countless people the spiritual and practical foundation on which to successfully build their lives. His broadcast ministry, Winning Ways, is viewed by millions of people in Europe, Africa, Asia, the USA and the Emirates. A prolific writer of more than 60 books, including the award winning 'Tongues of Fire', Pastor Matthew constantly challenges believers to become the best they can be.
His influence on church growth and evangelism has guaranteed countless requests for his comments by a variety of mainstream media including BBC TV and Radio, Sky News, The Times and Guardian broadsheet newspapers, as well as a broad spectrum of Christian and faith-based publications.
As a respected leader, Pastor Matthew sits on the Board of Reference for God TV and is considered a Christian thought leader, Biblical scholar and media commentator on a variety of issues that have left indelible marks on modern society.
Pastor Wole Oladiyun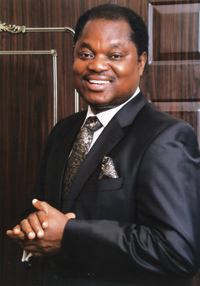 Pastor Wole Oladiyun, the Senior Pastor and set man of Christ Livingspring Apostolic Ministry (CLAM) is a seasoned Evangelist with a strong Apostolic and Prophetic Ministry. He has an uncommon passion for prayers and soul winning through village and city-wide crusades under the umbrella of CLAM GLOBAL OUTREACH (CLAMGO).
A gifted and prolific writer with over thirty five (35) life changing, destiny transforming books to his credit, Pastor Wole Oladiyun comes across as a simple, unassuming, hardworking and affable personality. He was brought up in the fear of God with core spiritual principles and family values which form his disposition to life and ministry. A man with an uncommon level of energy, God has done exploits through him, winning souls, subduing kingdoms, and piloting CLAM into global reckoning within a period of 17 years. He also presides over the "Ministers Apostolic Fire Convocation" (MAFCO), an apostolic forum for Christian leaders to be revived with Upper Room unction through retreats (holding twice a year).
An alumnus of Building/Civil engineering department from the University of Ife (Now Obafemi Awolowo University) Ile-Ife, Nigeria in 1984, and a Master's degree in Business Administration (MBA) from the Business School of the Netherlands. Before answering the call of God for full time ministry, he distinguished himself as a competent Building/Civil engineer and successful business man. He rose to the position of Chief Engineer at an Indigenous engineering firm and later established his own business outfits; J-Nissi Building/Civil Engineering, J-NissiChemicals, and Tomlad Pharmacy.
Rev. Sam Adeyemi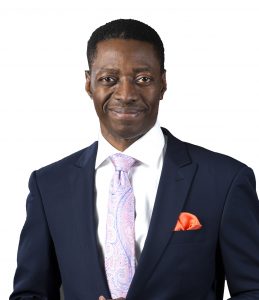 Sam Adeyemi, dynamic pastor, teacher, author and life coach is the Senior Pastor of Daystar Christian Centre, Lagos, Nigeria, a church committed to raising men and women who would become role models in the society.
His vision to realize the evolution of a New Nigeria motivated him to establish a leadership school called the Daystar Leadership Academy (DLA) where leadership principles are taught to develop a new generation of leadership for Nigeria and the world in its entirety. He believes that when you build the man, you can change the world.
His presence in the media spans over a decade; he started out with the popular 'SUCCESS POWER', a motivational and inspirational programme on radio, teaching life and success principles. Success Power now broadcasts on radio and television locally and internationally.
His dream is to take the Word to every home on every continent across the world.
He is  married to Nike Adeyemi who co-Pastors with me and Ministers healing to women and children through the Real Woman Foundation.
Pastor Joshua Maponga III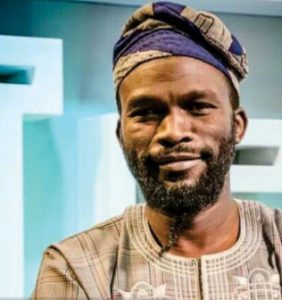 Pastor Joshua Maponga is a qualified minister of the Seventh Day Adventist Church and has been ministering to souls since 1991. He has served the Lord in many countries such as South Africa, Zimbabwe (his place of birth), Botswana, Lesotho, Kenya and Nigeria.
Inspired by his profound love for mankind and urged only by the desire to see each person achieve their divine destiny, Pastor Maponga went on to hone his skills as a motivational speaker and social entrepreneur, with a keen passion for community development. Outside of the church, his experience was gained in working with organizations such as EDSA (Entrepreneurial Development Southern Africa), Global Management Centre (UK) and Vision Design House
Having acquired a degree in Philosophy, he went to attain his CET (Construction Entrepreneurial Training) – an ILO (International Labour organisation) initiative to develop local consultants and support for emerging contractors and manufacturers. Within this environment, his duties ranged from recruiting contractors and contract manufacturers, to directing the Kwa-Zulu Natal office, conducting TNAs (Training Needs Analysis), training, mentoring and assessments for bridging finance. During his consulting years, he has project managed some of South Africa's leading brands (SAPO, VODACOM, CHATZ, and UNILEVER) and has earned a reputation as a catalyst for organisational and individual transformation.
Pastor Vincent Rouse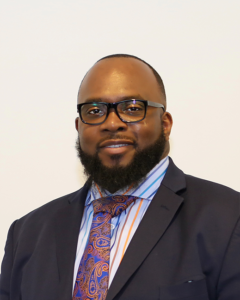 Pastor Vincent M. Rouse, Sr. is a dynamic man of God with a passion for God's word and a heart full of love for all people. Born and Raised in Newark, New Jersey, Reverend Rouse attended Louise A. Spencer Elementary School, Project Link Community School, and Essex Catholic High School. He attened College at the Jersey City State College and The College of New Rochelle of New Rochelle, New York.A trained teacher, Pastor Rouse served in the City of Newark Public School System and has worked at various High Schools, where he has earned the respect of his students, peers and the educational fraternity. He received his Ministerial training through The Progressive National Baptist. He is currently enrolled at the Drew Theological Seminary, Madison, New Jersey.This influential man of God has been in Church leadership for over 20 years.
He had his humble beginnings at the Emmanuel Church of Christ Disciples of Christ. At the age of 12 he served as Youth Vice President for the North Eastern District Assembly DCYF. Pastor Rouse also served at The New Hope Baptist Church of Newark, where he served as the Executive assistant to the Pastor, Office Manager, Youth Pastor, and Inspirational Choir Director. Pastor Rouse had the distinguished privilege of serving as President of the Eastern Region Youth President of the Progressive Baptist Convention and Vice President of the New Jersey Progressive Baptist State Convention.
Pastor Rouse is blessed with wisdom beyond his age to deal with various issues applying practical solutions.He is married to his lovely wife Reverend Natasha Rouse and they are an anointed team that God is using to move the Church and the community through the stages of development to becoming a strong family. Their children Cameron, Vincent Jr., and Victoria complete the Rouse clan.
Pastor Ayodeji Adesina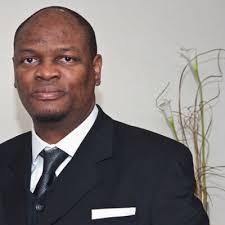 Ayodeji Adesina has been the Pastor at BHSDAC since January 2008. He is a visionary, administrator and motivational speaker, well known for his humorous and down to earth messages. He is also a passionate worship leader and singer. He is fondly called Pastor Ayo and is known for his servant heart and leadership skills. Elder Ayo was born and raised in Nigeria. He has a degree in agriculture and a Masters in Fisheries Management. Whilst investing his full energy in pastoring his congregation, Elder Ayo also works full time as an Internal Auditor. He currently lives in Watford with his wife, Grace, and two children: Ayobami (son) and Molayosi (daughter). Elder Ayo loves the Lord passionately and wishes above all things that the kingdoms of our world shall become the Kingdom of our God and of His Christ.
Pastor David Bukola Ajide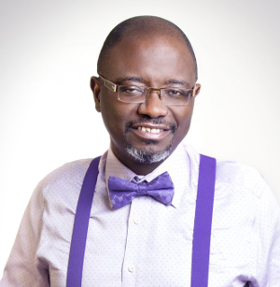 An extra-ordinary minister of God's word. A Pastor of Pastors, A visionary leader, mentor to several people, man of a Great God, David Ajide is the Senior Pastor of Victory Sanctuary Seventh Day Adventist Church Lekki. Lagos. He has a God given vision of raising covenant –minded leaders who would conquer territories for God. He is passionate about people living their God ordained purpose. Standing in the prophetic office, Pastor Bukky is set to anoint us and prepare us for our season of opportunities. Consider it a privilege to sit under the ministration of the Holy Spirit through this great man of God.